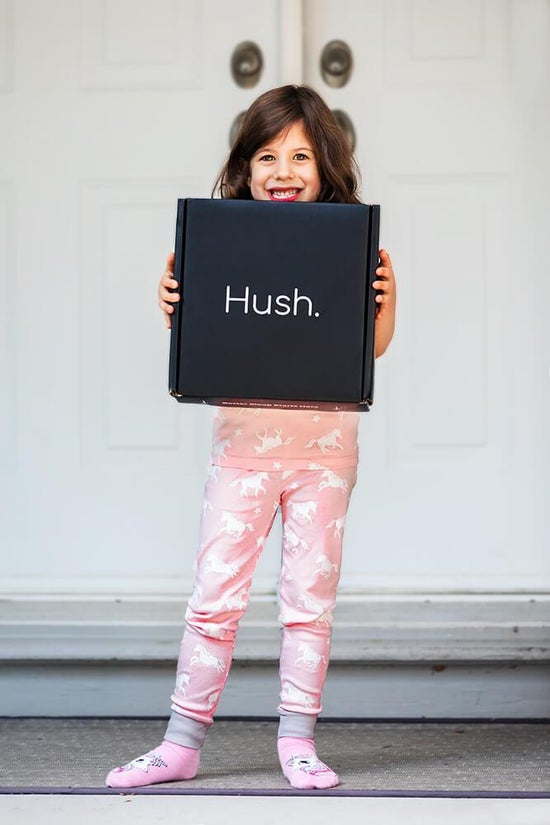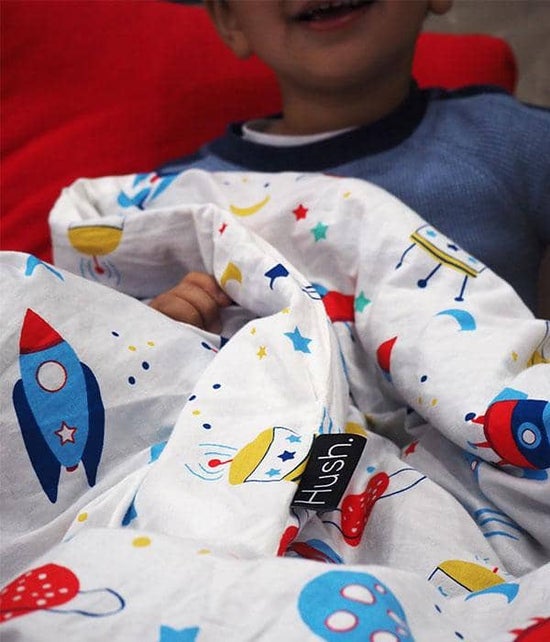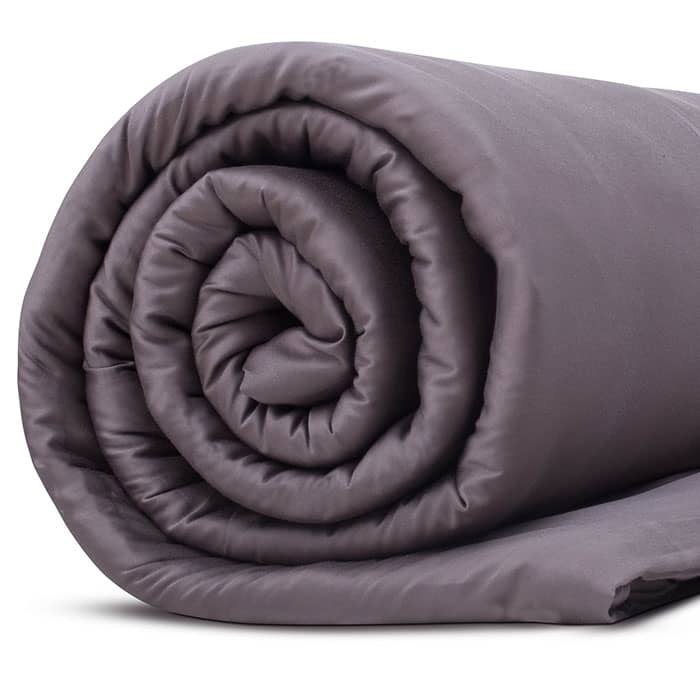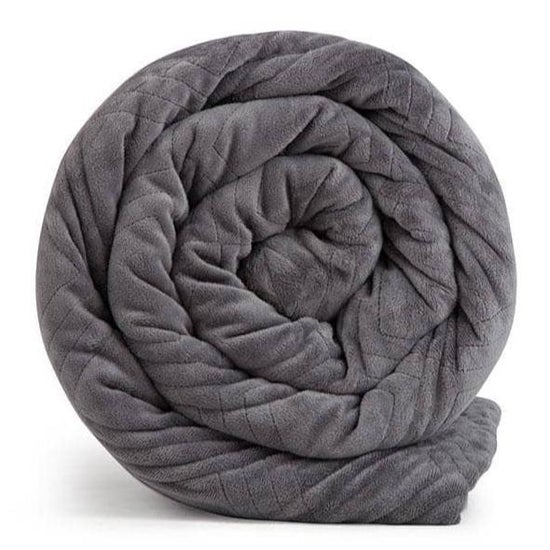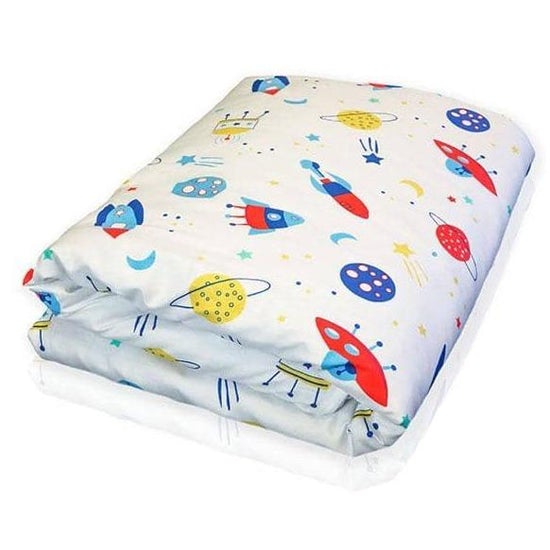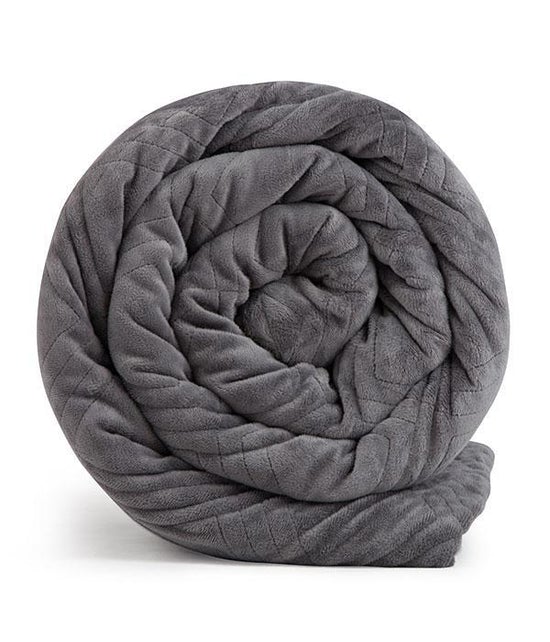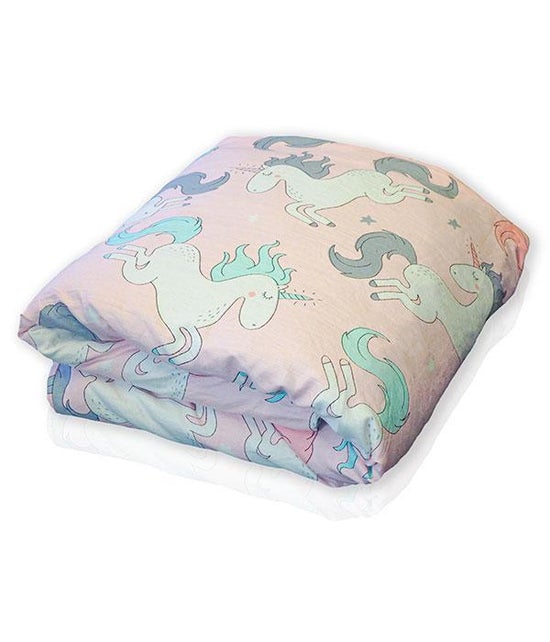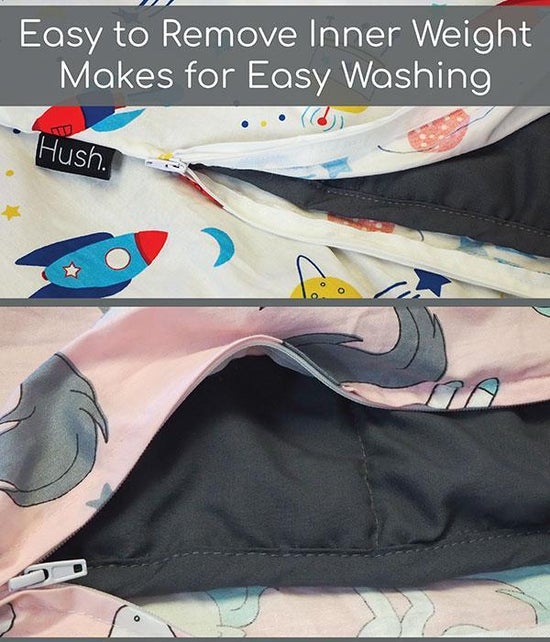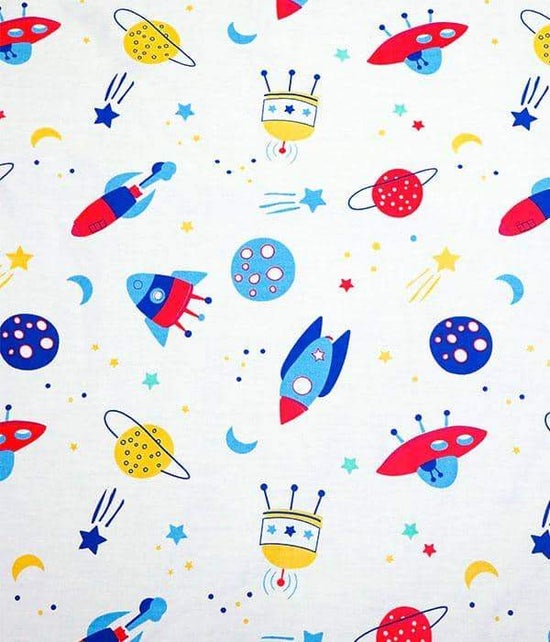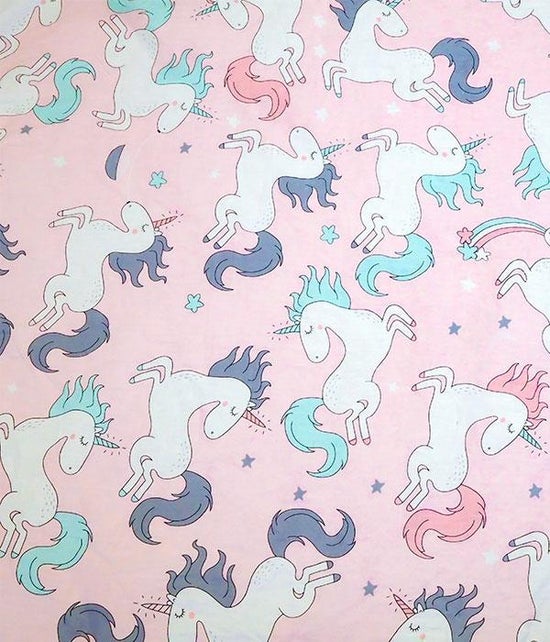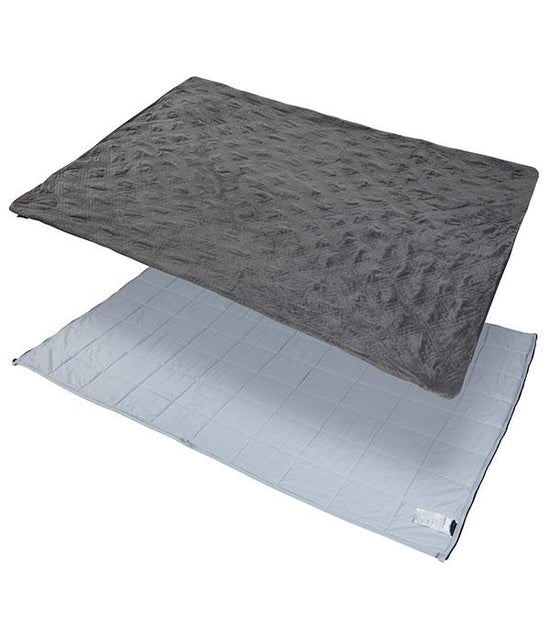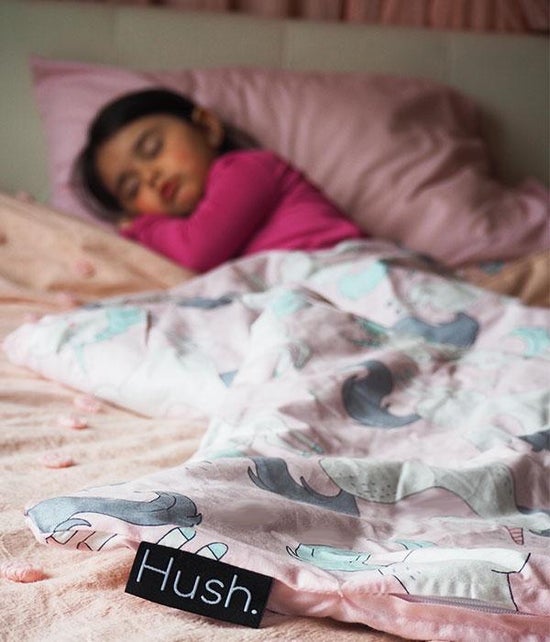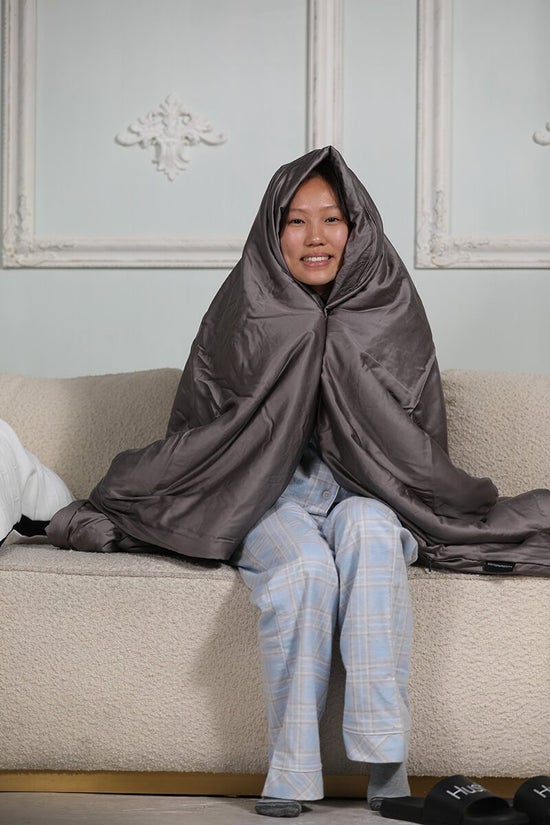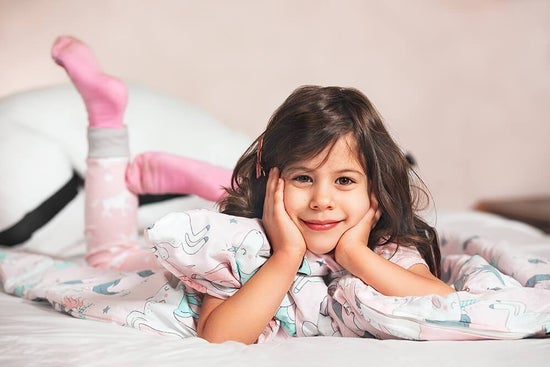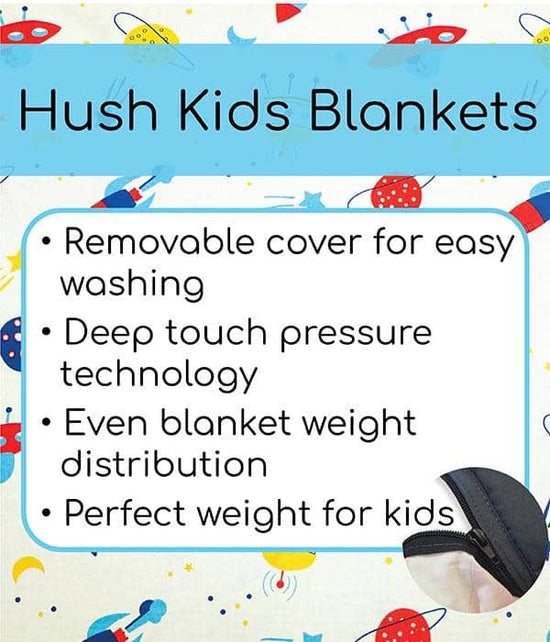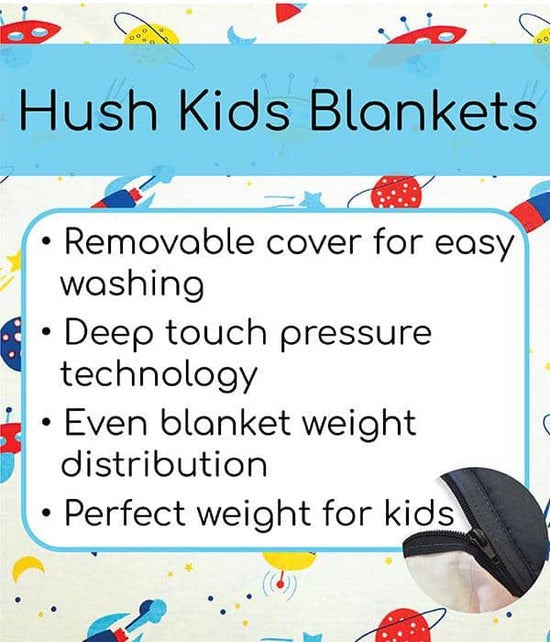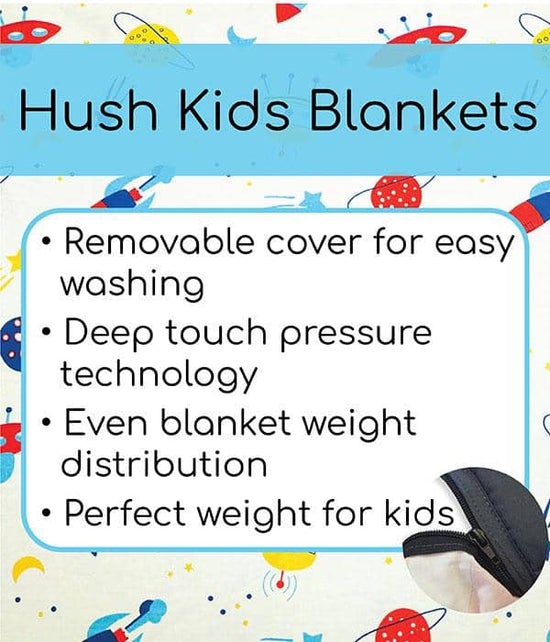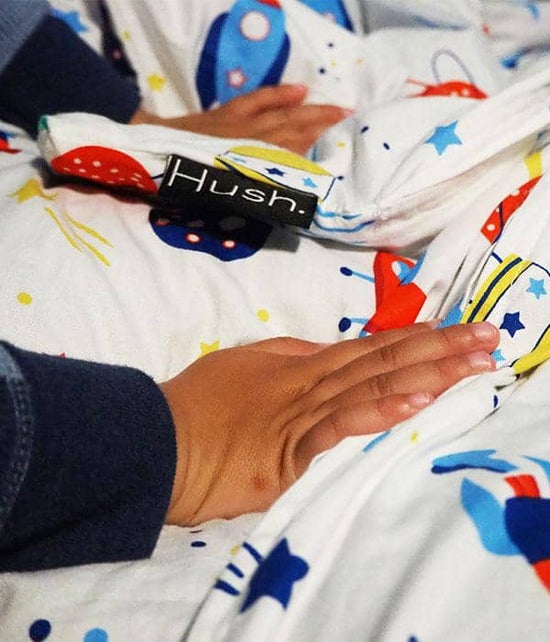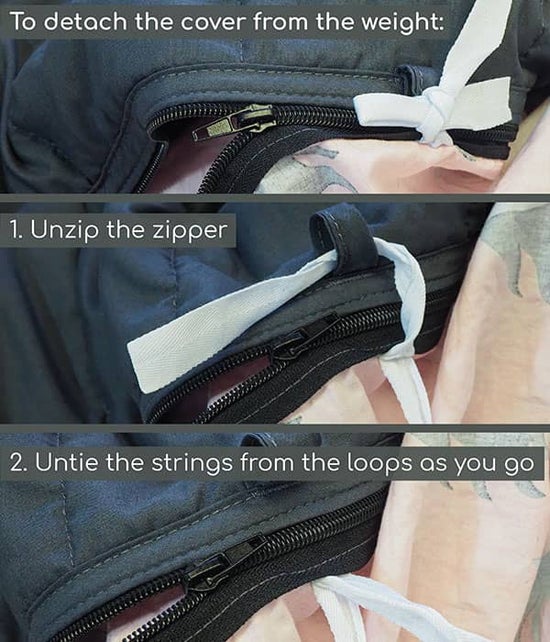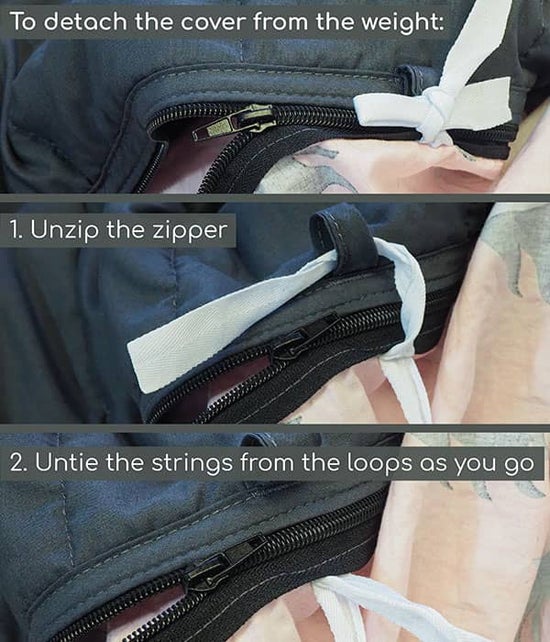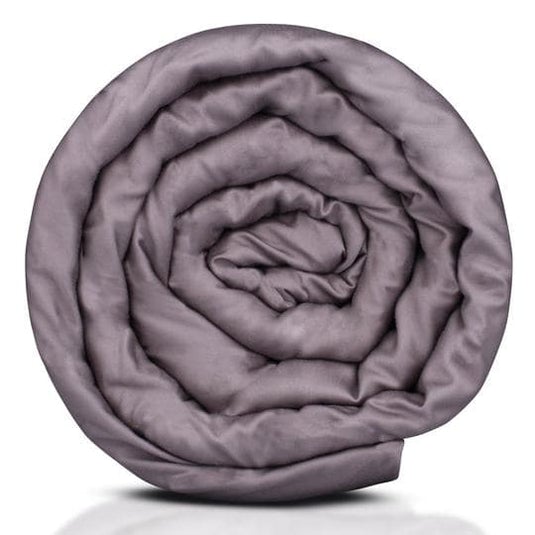 Hush Kids Childrens Weighted Blanket
SKU:
Sale price
$199.00
Regular price
$199.00
(/)
The Hush Kids Childrens Weighted Blanket is ideal if your child has trouble falling asleep or staying asleep. Instead of traditional comforters or duvets which are great and yes we have lots of great ones! The key for children are relaxing a busy and over stimulated mind. Instead of tradiitonal bedding our weighted blankets from Hush offer kids that sense of security by simulating a gentle hug or embrance helping reduce anxiety and stress so both of you can sleep better. This product is also light enough that it can be taken along on those long car rides, planes, and trains or even a visit to their gransparents house.
The Benefits are Obvious
Your child can now relax more quickly and go to sleep faster. Weighted blankets are know to help children with anxiety, autism, and other sleep challenges to achieve a more restful and quality night's sleep. A rested mind is more sharp, attentive, and far more likely to do homework! Right Parents?
Hush Kids Childrens Weighted Blanket Details
Our 7 lbs kids blanket is 50x60 inches and designed specifically for children between 40-90 pounds in mind.
The

 

Kids Classic

 

blanket is a child-friendly cover that comes in two designs. The cover is made from easy to wash breathable soft cotton.
Choose "Iced Kids" to receive our Hush Iced 2.0 bamboo cooling cover to regulate your child's temperature. 
The covers are all easy to remove by zipper to throw in the wash.
The inner weighted blanket is made of a super comfortable microfibre material, which means your child can sleep directly under it too.
Great for children experiencing stress, growth pains, and trouble falling asleep. 
Shipping and Availability
 The Hush Kids Childrens Weighted Blanket is shipped driectly to your home. This product is an online exclusive. Store Pick-Up is also available in Edmonton and Oakville. Orders generally arrive in 3 to 7 business days.
TO INITIATE A RETURN

To initiate a return purchased on 

LBAL.ca, please Contact Us at +1 (855) 656-2424 to request a return  authorization number before shipping your product back to Luxurious Beds and Linens. To see if your order qualifies for a return or exchange, please read Return Policy below.

RETURN AND REFUNDS

We will accept a return on any bedding, pillow, or regularly stocked merchandise provided the item is unopened and in its original packaging. Non-stocked inventory or custom orders are designated final sale; the exchange is will happen in the case of a manufacturing defect or damage to the shipment.

SHIPPING FEES

All customers are responsible for shipping costs when returning a product to us. It is also important to remember that we offer free shipping at times on select items across Canada, so when returning a product, we will issue a refund minus the shipping costs.

RETURN POLICY ON MATTRESSES

All mattresses include a minimum 10, 20, or 25 year warranty in the event of a manufacturing defect. Contact our Customer Service Team or our Mattress store in Oakville for further details and instruction on how to begin the process of submitting a warranty claim.

ADJUSTABLE BEDS AND FURNITURE

All adjustable beds and furniture items are a final sale once they have shipped from our suppliers or have arrived at our centres for White-Glove Home Delivery. There are no returns on Adjustable Beds, Mattresses, Cabinet Beds, and Furniture other than a manufacturing defect or damaged product in shipping or delivery.
At Luxurious Beds and Linens, we ship across Canada every day, including remote locations. Our Mission has always been "To Provide Luxurious Quality Products at Affordable Pricing." Our competitive shipping and delivery rates, best value for your money products, and service are among the best in the industry than our closest competition. Should you find one of our products lower priced overall, including delivery elsewhere, contact us by filling out the form below or call us Toll-Free at +1 (855) 656-2424

METHOD OF SHIPPING

LEAD TIMES FOR CANADA POST/FEDEX GROUND

Once your order has shipped, the following approximate delivery times apply. Typical lead times are 1-6 business days for most orders.

Special/Custom orders or out of stock items, please allow 2-3 weeks approximately for delivery. Tracking information is sent via email once our courier picks up a shipment. Customer Service will send a follow-up email in the event of any shipment delays. 

FREIGHT CURBSIDE DELIVERY VIA DAY & ROSS/MANITOULIN

The majority of our orders ship via a courier, typically via Canada Post, FedEx, or UPS, foundations, adjustable beds, and unique considerations including destinations may require your order to ship via a Freight company. Every shipment includes Tailgate Service; the driver will remove the package(s) or skid and leave it on the curb. If your order qualified for Free Delivery, there will be no additional charge for this service. ***Please note that adjustable beds, cabinet beds, and larger furniture items DO NOT qualify automatically for Free Delivery. Contact Us or Call Toll-Free  +1 (855) 656-2424 for Shipping and Delivery options in your area. Curbside rates typically start from $125.

WHITE-GLOVE DELUXE IN-HOME SET-UP

White-Glove Service is automatically available in the Greater Toronto, Edmonton Metro, and Calgary Areas. This deluxe service is also available to select areas across Canada. White-Glove includes unpacking, assembly, and placement of your new mattress, adjustable bed, or foundation. This service's cost typically starts at $200 - $375 within Canada to select cities. Removal of your old mattress is a $50 charge if this service is available in your area. Every White-Glove delivery is a two men professional delivery crew. 

DAMAGED FREIGHT POLICY

If you receive a shipment that appears to be damaged, the shipment must be refused or marked clearly on the delivery receipt when you sign for the shipment. Luxurious Beds and Linens must be notified within 48 hrs to file a claim. If the delivery receipt or BOL (Bill of Lading) is not marked, we will have no recourse with the freight carriers. 

SHIPMENTS REFUSED ON DELIVERY

Any shipments refused other than damage will be responsible for both the outbound and return shipping costs. If you need to cancel your order or change it, Contact Us before it leaves our facility. (Please note cancellations only apply if your order qualifies, please see return policy for details).

LARGE ITEM SHIPPING & DELIVERY

Larger items, including Cabinet Beds, Bedroom Furniture, and Adjustable Beds including Mattresses, are considered Large Items. We offer a wide range of options, including curbside delivery, which includes complimentary Tailgate Service, Threshold (In-Side the Door) and Deluxe In-Home Delivery with White Glove Service. In-Home Set up is typically available in the Edmonton Metro, Calgary and the Greater Toronto Area, where we have showrooms located. 

Please refer to our Freight Curbside Delivery or White Glove sections above for additional details. You can also find out shipping and delivery options in your area using our easy rate calculator located on every product page for your convenience.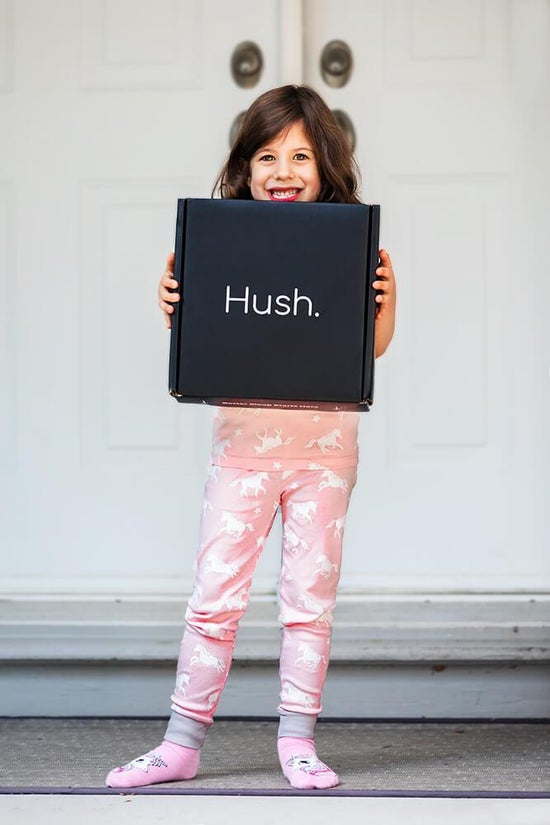 Hush Kids Childrens Weighted Blanket
Sale price
$199.00
Regular price
$199.00
Choose options