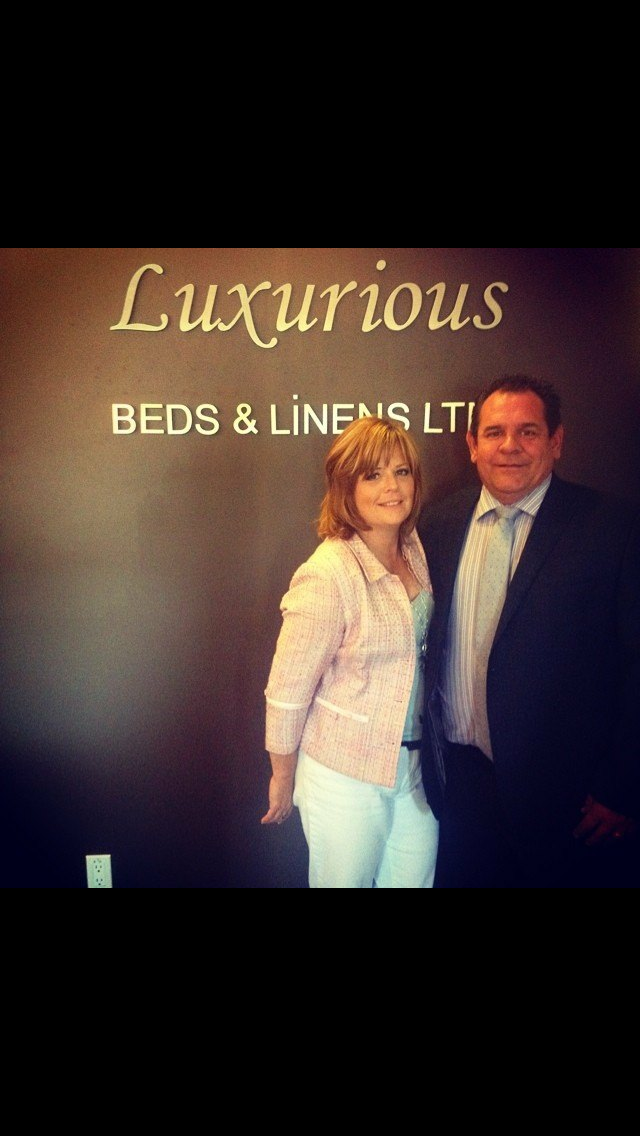 Update From Our Founders on Covid 19
Update April 4th 2020. We are still operating the e-commerce as our supply chain lines are still available while in person visits by appointment or other wise are not available as all non-essential businesses are still shut down until notified by both the Ontario and Alberta governments.
We salute all of our front line workers still going to work everyday keeping us healthy and safe especially to those on the front line and words simply cannot express how much we appreciate their sacrifice as they risk exposure everyday. This fact is not loss on us as a company as everyday one of our founders Brenda Elder, a nurse in the Alberta medical profession is out there looking after Canadians everyday who need daily medical attention and care.
Thank You For keeping Us All Safe
Update on Products, Fulfillment, and Service

We have generous stock on our Kingsdown Mattress Promo in Double, Queen, and King Mattress sets. (Only available to Edmonton Area Residents for now).
Plenty of inventory on Naturepedic crib mattresses and we are holding the 2020 price increase we received from Naturepedic to keep 2019 pricing in place during the Pandemic.
We currently have limited stock on Naturepedic twin mattress in both the 2 in 1 MT48 and Verse MT60 organic mattresses for children. Feel free to contact us here to confirm if we have inventory on your desired item.
We have several bedding items in stock including organic wool toppers in queen and king along with pillows, sheet sets, and duvet covers. Feel free to reach out to us again via email by clicking here.
Where other businesses have adjusted hours we have not our online text chat is always available until 11pm 7 Days a week just look for your phone buddy :) Just look for it!
Although we stock our most popular items inventory continues to be a fluid situation we suggest you contact us when choosing a mattress or an adjustable bed to ensure we have stock. It is also important to remember we cannot offer white glove service while the pandemic closure measure are in place. We will advise changes as we are notified by the provincial governments in both Alberta and Ontario.
We have limited cabinet bed inventory in Alberta and Ontario. Colors and designs will vary per locations. Contact us should you be interested in a specific model. Shipping is available to most locations across Canada during the closure.
Full Competitor Price match on equal product and service including shipping.
Update as of March 24th 2020. All non essential businesses must close their doors for a minimum of 14 days. Our on-line team will continue to be available via our chat/texting and email. Simply fill out a contact form here and we will get back to you ASAP. We all must follow th guidelines as set out by Health Canada and the provinces where we reside. We will all remain united and look forward to seeing or talking with our customers soon. Stay Home, Be Safe, Be Healthy. #Canadastrong #covid19 #perseverance
Since 2013 we have always taken the health and safety of our employees and customers very seriously. Our showrooms have always been vigorously cleaned and sanitized including our public washrooms offering hand soap with your choice of paper towel or a 100% cotton hand towels freshly cleaned daily for your convenience. 
Further where other stores sometimes employ synthetic pillow napkins we have brought in organic cotton covers ensuring a clean and hygienic surface for your head should you try out one of our mattresses. We have new covers to replace daily as pillow covers are washed daily.
Private Appointments are available just simply contact our Eastern Canada location in Oakville, Ontario at Toll Free +1 (855) 656-2424 and our Western Canada location in Edmonton, Alberta at Toll Free +1 (877) 323-8065 to see available day and times in your area.
We are all doing our due diligence to prevent the spread of the Covid 19 virus by isolating or limiting our exposure in public with that in mind we have a special offer for our customers during this difficult time by offering Free Shipping across Canada including our Murphy Beds and Furniture this also extends to Free White Glove Service in Edmonton and Toronto Metro Areas and we will be offering an additional 5% savings on all products by using promo code disc05 during checkout.
Our customer service line at Toll Free will be available during normal business hours EST Mon-Fri 10am-8pm Sat 10-6pm and Sunday 11-5pm. Also feel free to use our Texting platform located at the bottom right hand corner of our website in the form of a blue phone. You will be able to reach our industry leading sleep and Murphy bed experts (No Bots and No Outsourcing) only a live Canadian even after hours. This team is led by Tony T our most experienced product and sales expert in the area of furniture and mattresses and one of the leading organic mattress experts in Canada.