GOTS (Global Organic Textile Standard)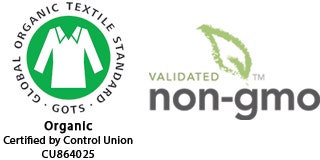 Global Organic Textile Standard (GOTS)

The Global Organic Textile Standard (GOTS) is the world's leading processing standard for organic textiles and fibres, including ecological and social criteria, backed by independent certification of the entire textile supply chain. The aim of the standard is to define globally recognized requirements that ensure the organic status, from harvesting of the raw materials through environmentally and socially responsible manufacturing all the way to labelling in order to provide credible assurance to the end consumer.

GOTS relies on a dual system to check compliance with the relevant criteria consisting of on-site auditing and residue testing. As a GOTS certified organic mattress manufacturer, Naturepedic provides this assurance to its customers by meeting the strict GOTS criteria, maintaining chain of custody records for all organic material purchases, and undergoing regular inspections and audit reviews.

Naturepedic products are made without genetically engineered ingredients. We are verified non-GMO through independent review, in addition to compliance with the Global Organic Textile Standard.

For more information, please visit www.global-standard.org

View our GOTS organic certificates from Organic Tilth (OTCO) and Control Union.