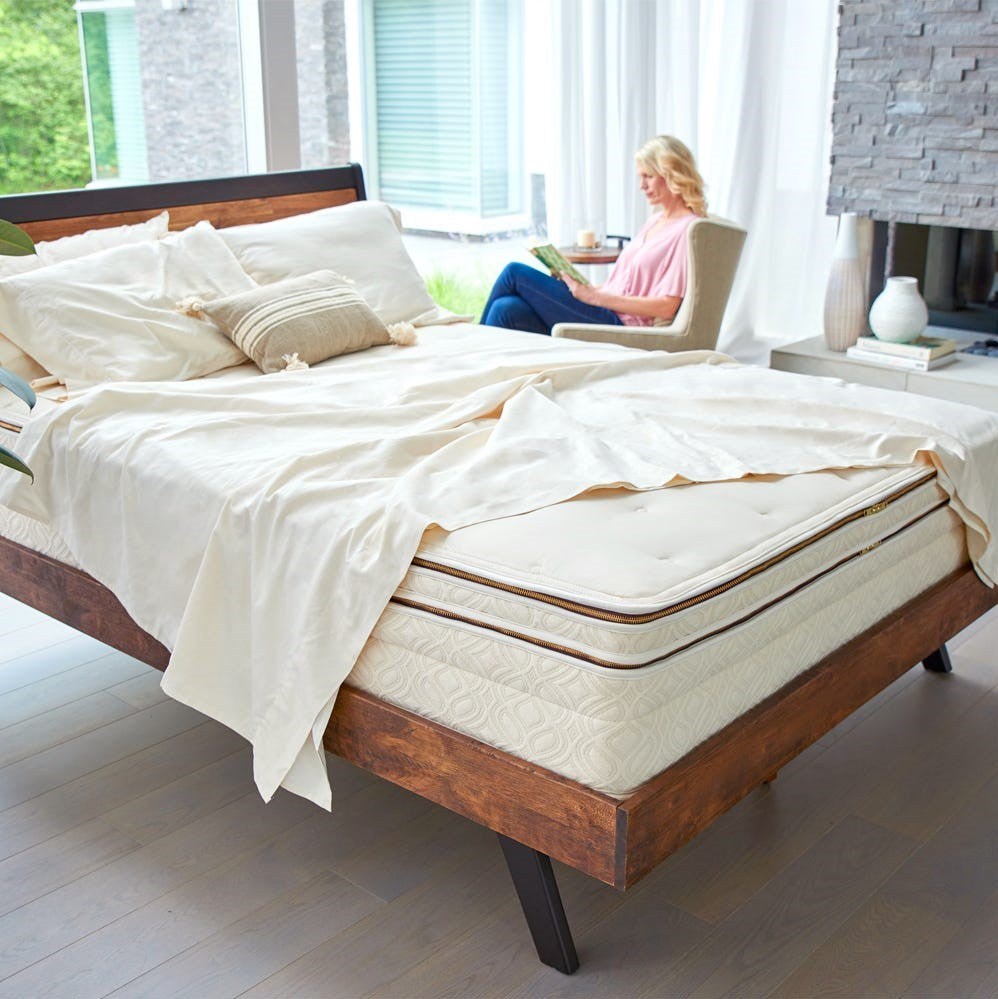 Naturepedic The Recognized Leader In Organic Certification
One of our valued vendor partners Naturepedic has been recognized by Global Organic Textile Standard or GOTS for short. Their factory in Chagrin Falls, Ohio has achieved continuous organic certification for 10 years in maintaining and exceeding organic certification standards for mattresses and bedding making them the #1 organic brand across North America.
We as a company have always valued genuinely certified organic mattresses and sleep products. We as a company have cultivated products that are made from quality materials while maintaining a high level of transparency for our customers for many years which makes partnering with Naturepedic.so simple.
We welcome you to visit our stores in Oakville near Toronto or Edmonton, Shop securely on-line, or call us Toll Free +1 (855) 656-2424
Feel Free To Read The Official Press Release From The Specialty Sleep Association by clicking here