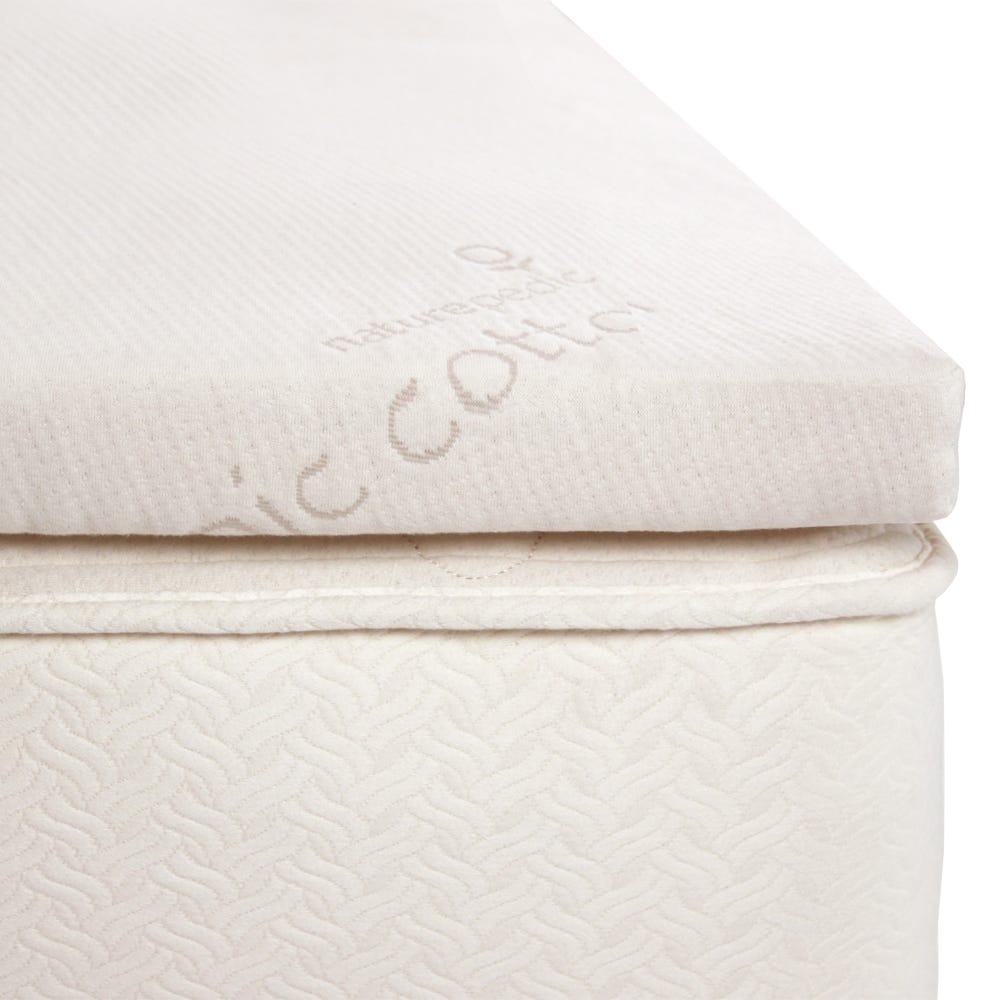 The Topper Method
An organic latex or wool mattress topper can solve many issues concerning a quality night's sleep. Solving everything from pressure relief, alignment, and temperature regulation, enhancing the quality and the total amount of sleep each individual receives daily.
How to Choose the Correct Solution
When choosing a topper, your needs could be more related to overheating vs pressure relief or vice versa. For instance, our 3" organic wool topper is one of our most popular because it both relieves pressure points and has natural temperature regulating properties providing a balanced comfort.
Benefits and the Difference
Our organic latex toppers will contour to your body's natural shape, relieving sensitive pressure points while still providing optimal support. Due to the incredible elasticity of latex sap taken from the rubber tree (Hevea brasiliensis), Naturepedic organic latex toppers cradle the body for both alignment and pressure relief. They also have consistent support by rebounding almost immediately after body pressure is placed upon the surface, making it far more durable and even compared to memory foam or natural fibre toppers.
Comfort Solution vs Band-Aid
The Band-Aid theory, or mistake as I put it, often refers to stopping the immediate issue, but it cannot fix unlying problems long term. We recommend a mattress topper to create the 'Cloud Effect' for those who desire it, need pressure relief from a firmer sleep surface, or struggle with heat retention. 
Where you never add a topper is when a mattress has softened, sagged or developed significant body impressions. No topper can solve a failing bed; you are far better off restarting the process than 'slapping' a temporary solution on top of a growing larger issue. Quality sleep is how our bodies regenerate, refresh, and relax, rejuvenating us daily to be productive daily; also a daily proponent, and diet and exercise for optimal health, which we all want to strive for every day. 
Shop Naturepedic Toppers, Call Us Toll Free +1 (877) 255-9443 or Chat with Us daily On-Line; we are here to help.