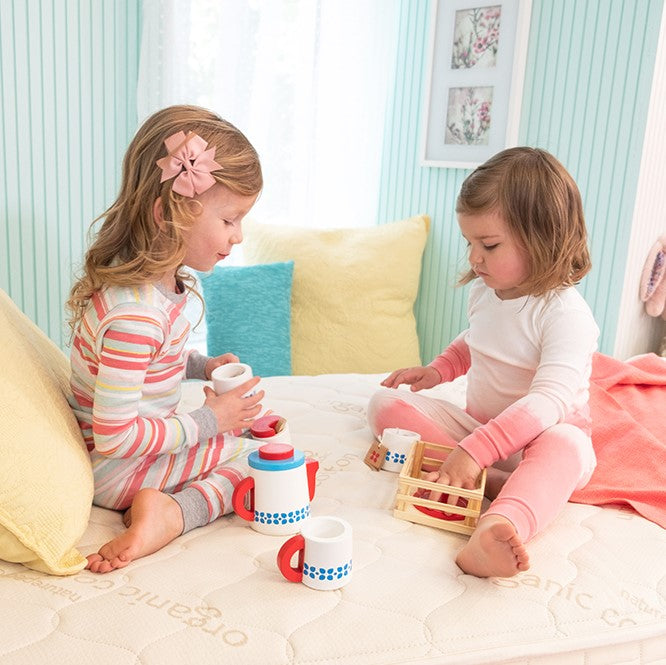 How To Choose The Correct Naturepedic Organic Mattresses For Your Child
We offer a simplistic approach to choosing the ideal mattress for your child. There are three options to choose from, our 2 in 1 Organic Kids Mattress, Verse Pocket Coil. or our Chorus Universal Comfort Hybrid with Micro Coil. Each model is GOTS Certified from Naturepedic's manufacturing facility in Chagrin Falls, Ohio, in the USA. Their high-quality coil sleep systems are seamlessly covered in non-toxic and organic materials, including organic cotton, wool, and PLA. Chemicals can have a negative effect, especially on children as they grow and develop. All three models are designed specifically for kids and their specific needs.
The 2 in 1 Organic Kids Mattress
This model is an innerspring design, ideally suited if your child is not adequately trained or is transitioning to a big girl or big boy mattress. The waterproof side, along with brass vents, allows you to protect their mattress while still allowing proper airflow and moisture regulation while they sleep to reduce the chance of heat transfer. When nighttime accidents are no longer a concern, you can flip the mattress to the quilted non-waterproof side (You should still use a mattress protector for any mattress at all times). Comfort: Cushion Firm
The Verse Organic Mattress
The Verse is an individually pocketed coil mattress, and although in theory designed for children, it is strong enough for adults as it's available in all sizes, including the king. The firm comfort and support are ideally suited if you want your child sleeping on a better surface as their spine continues to grow and develop, ensuring proper support is always maintained. The Verse is a great way to achieve this. Unlike the 2 in 1 counterpart, this model has generous amounts of wool that help regulate heat and humidity by wicking away 33% of its weight in moisture for a temperature-balanced night's sleep. The Verse has the durability to be a long-term solution; as your child gets older, should the need arise to create cushioning or make the surface of the mattress a little softer, add a latex or wool topper. Comfort: Firm
The Chorus Organic Mattress
The Chorus is an excellent option if you want to buy your child a substantial mattress and be one and done. This 10" model offers universal comfort with Naturepedic's Medium Firm Support and Medium Micro Coils on Top for ideal pressure relief. The Chorus, similar to the Verse, is covered in an organic cotton cover with generous amounts of wool for ideal temperature regulation to wick away heat and humidity effectively for a comfortable night's sleep. This model can adapt to your child's body or sleeping position as the balance achieved when factoring support and pressure relief is ideally suited for back, side, rotational, and stomach sleepers for a healthy night's sleep. Comfort: Medium/Firm
I hope this simple guide helps you in choosing a healthy and comfortable mattress for your child. From one parent to another, a bed from Naturepedic is one you will not regret. Feel free to send me an email or Call Us should you have any questions. In closing and summarizing, remember potty training/transitioning; choose the 2 in 1, Firm is better than the Verse is for you! or the one mattress for long term and all sleeping positions with balanced comfort and support, then sing the Chorus.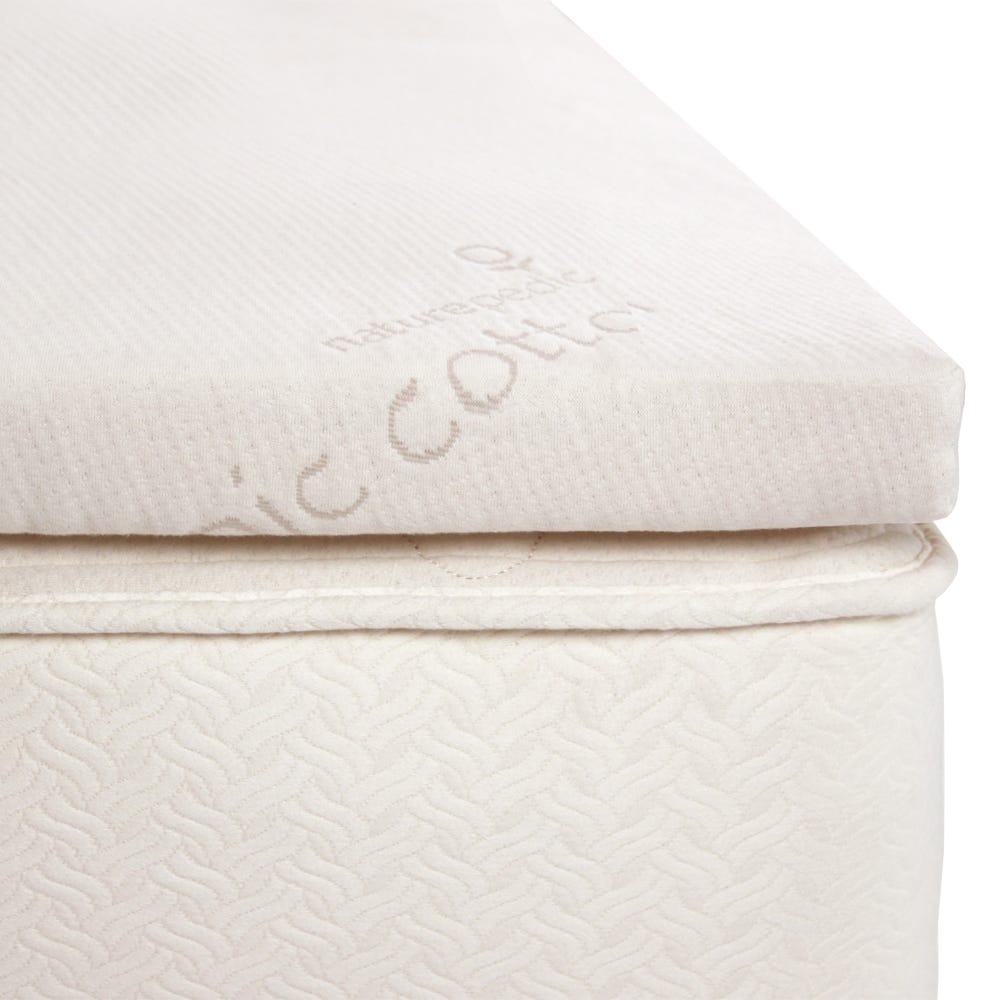 certified organic
An organic latex or wool mattress topper can solve many issues concerning a quality night's sleep. Solving everything from pressure relief, alignment, and temperature regulation, enhancing the qua...
Read more