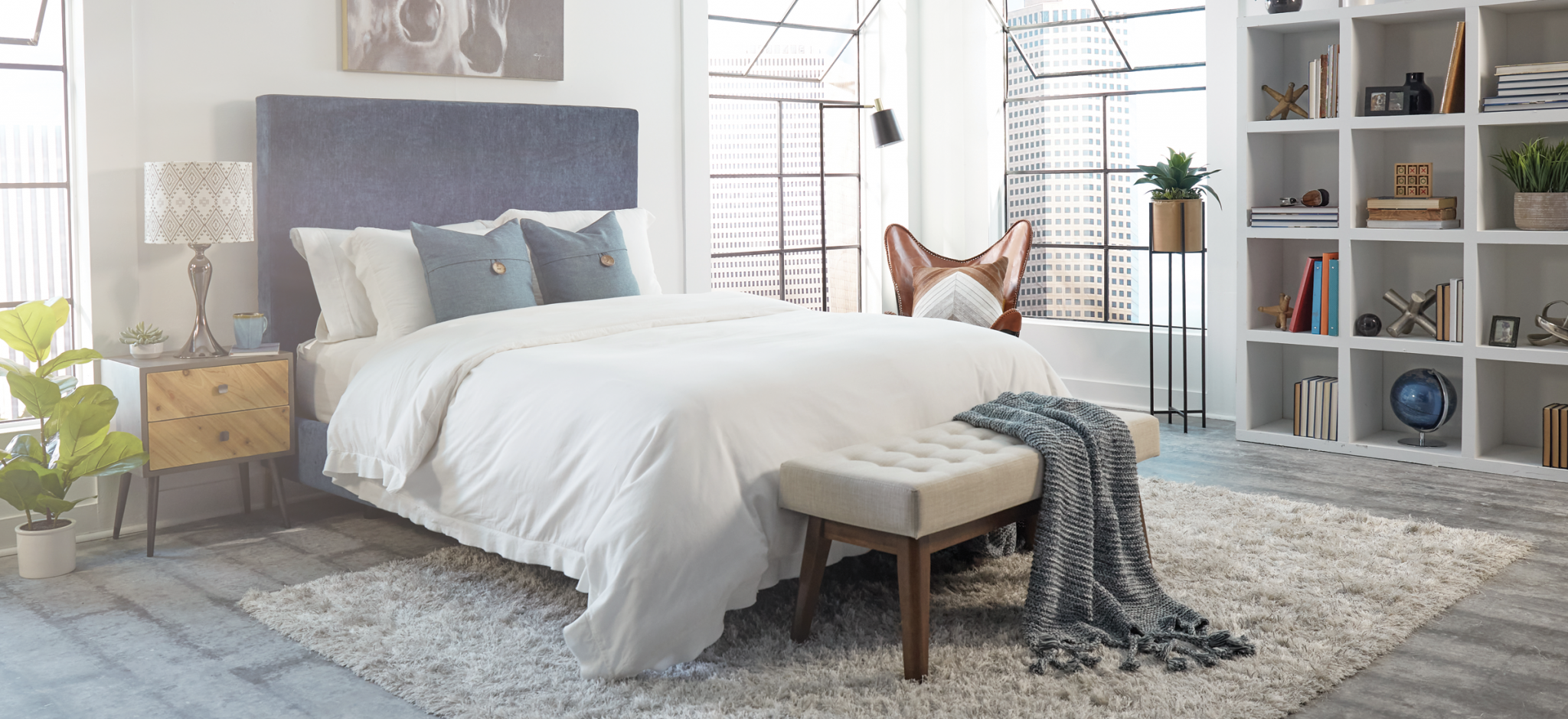 Serta iComfort Mattresses
All foam is not created equal. iComfort features our breakthrough Cool Action™ Dual Effects® Gel Memory Foam. This is the world's first material to infuse both our MicroSupport® and MicroCool+™ gels into premium memory foam for an extremely comfortable and supportive sleep surface while helping to reduce the heat build-up that can be associated with memory foam mattresses. 
Outstanding Pressure Relief Too much pressure build-up while you sleep can cause disruptive tossing and turning. Serta's Cool Action™ Dual Effects® material is uniquely designed to help reduce average body pressure while you sleep, which can help reduce tossing and turning for a deeper and more restful sleep.
Support Where You Need it Most Serta's Cool Action™ Dual Effects® material works to uniquely support your body where it needs it most. Millions of MicroSupport® gel beads gather under the areas of your body that need extra support. With the right support, your muscles can relax and rejuvenate so you can wake up feeling refreshed. In fact, 9 out of 10 iComfort owners agree that their iComfort mattress provides them with the right level of support. 
Enhanced Cooling Comfort Heat build-up during the night can cause uncomfortable and restless sleep. Serta's Cool Action™ Dual Effects® material combines an open cell structure with our exclusive MicroCool+ gel to significantly increase airflow and the ability to dissipate heat. Together these properties help whisk heat away from the body. In fact, 98% of iComfort owners who are sensitive to temperature while sleeping rate their sleep quality positively.
Comfort that Lasts Serta's Cool Action™ Dual Effects® material has been engineered and extensively tested to deliver exceptional comfort for years. Plus, it's designed to maintain its pressure-relieving comfort through a wide range of home temperatures.
Serta Exclusive Technology
Our revolutionary Cool Action™ Gel Memory Foam material inspired an entirely new category of sleep systems. This material was developed after years of careful study and refinement of existing memory foam products, including the original NASA-inspired memory foam technology. We then improved this with our Cool Action™ Dual Effects® material, which combines our original MicroSupport® gel with our breakthrough MicroCool+ gel in a foam with up to 25% more gel than our original Cool Action™ material. Our material represents a new science in memory foam, re-engineered from the bottom up for excellent comfort, support, temperature regulation, and durability.

Made with Genuine Serta® Gel
- Only our Cool Action™ Dual Effects® material contains millions of Serta's MicroSupport® and MicroCool+™ gel beads that are infused into our own premium, open-cell memory foam. This proprietary process creates an extremely breathable and supportive memory foam that helps dissipate heat away from the body.

Infused, not Coated or Blended with Gel
- Using a proprietary process, our MicroSupport® and MicroCool+™ gels are actually infused directly into our exclusive premium memory foam while the foam is being produced. This gives our Cool Action™ material a special combination of comfort, support, breathability, and durability. Other so-called "gel" memory foams may use dye and polyol thickeners in place of real gel. Depending on the type of material used, these additives may only have a limited impact on the performance of the foam.

More Gel in a Rich, Premium Foam

- Unlike some other "gel infused" foams sold at discount prices, we infuse our Cool Action™ Dual Effects® material with up to 200% more gel. We also use an exclusive formulation of our premium, open-cell memory foam technology that is denser than these discount products. This creates a richer, more premium feeling finished product with excellent support and durability.