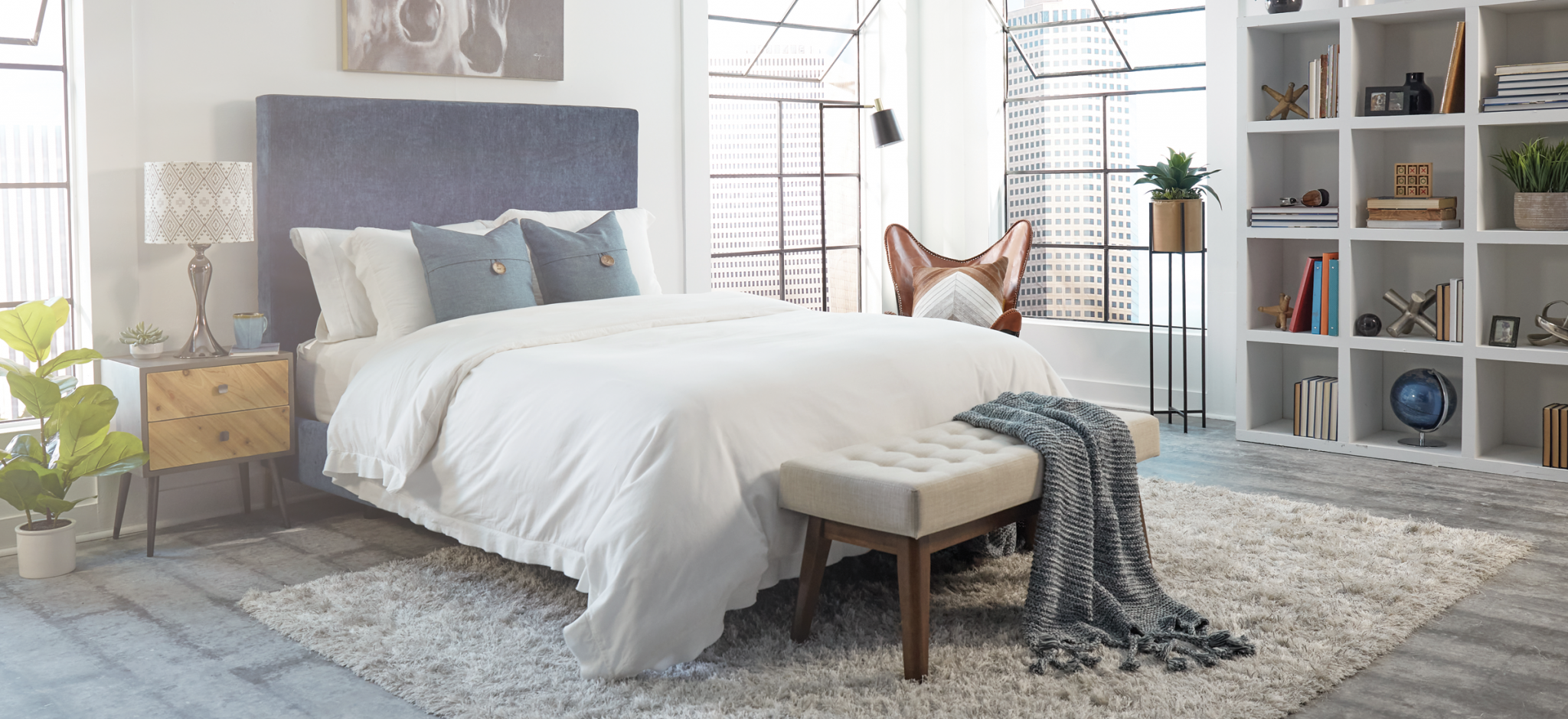 SFERRA Giza 45® Collection
Egypt produces what is widely accepted as the world's finest cotton, due to the richly fertile soils of the Nile Delta. Each individual filament of raw Egyptian cotton — known as a staple fiber — possesses an extra-long length, making it the foremost choice for luxury weavers. Only extra-long staple fibers can be spun into small-diameter yarns, and these finespun yarns ultimately weave the very finest fabrics with a drape and hand that is second to none.

Giza 45 Egyptian cotton, known as "The Queen of Eyptian Cotton", is a select genus of extra-long staple cotton revered and coveted for its remarkable natural attributes. Giza 45 cotton is regarded as a superior fiber because it is the longest of the extra-long staple fibers; in addition, its fibers uniquely possess outstanding uniformity and fineness.

These three key properties are equally important in the production of high-caliber cotton yarns, but Giza 45 quality attributes go well beyond this powerful trio. It is an exceptionally strong fiber, weaving fabrics with excellent strength and durability. Plus, its annual production output is quite small, making it a rare and highly desirable commodity, so special attention is given to properly cultivate it. This careful tending helps produce a cleaner cotton boll, requiring less processing and refinement during production, maintaining its essential characteristics and integrity. At harvest time, it is meticulously selected and handpicked to capture the very moment of its peak maturity, ensuring a yield of the highest quality grade of Egyptian cotton, the world's best.