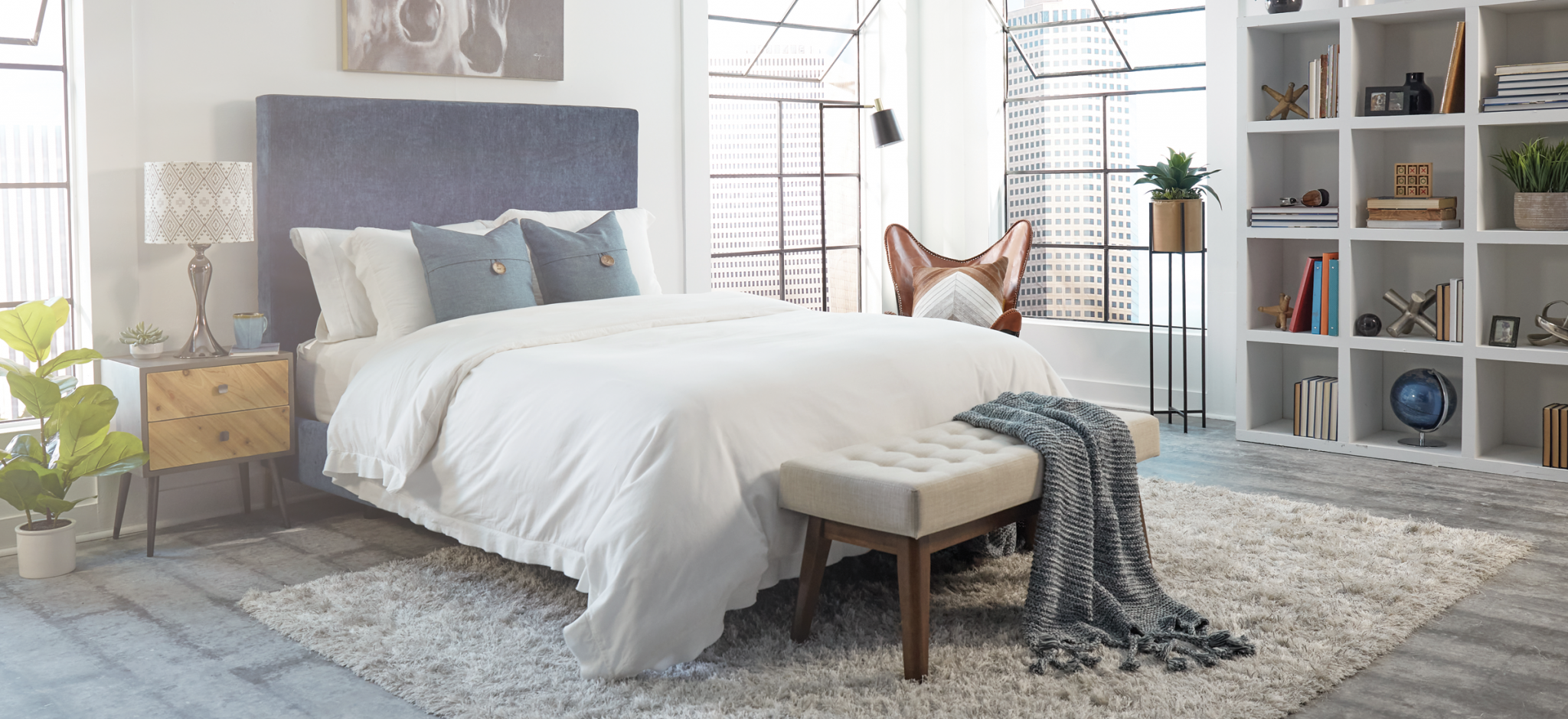 The Reverie® Dream™ Sleep System
About The Reverie Dream™ Sleep System
Reverie focuses on a healthy night's sleep, tailoring their products to meet the expectations and unique needs for every individual. Every Dream Sleep System is customized for individual comfort, firmness and pressure relief along with a Reverie adjustable base providing every individual with their desired sleeping or rest position as well. At Reverie, they realize not only does everyone have unique needs but our bodies and needs can change significantly over time. The Reverie Dream Sleep System is truly adaptable without the stress or pressure of comfort trial or exchange period. Sleep Well Tonight. Live Better Tomorrow™ with Reverie. Contact our friendly and knowledgable Sleep Specialists, call toll free +1 (855) 903-9393, or visit our New! Oakville Showroom to customize your Dream Sleep System Today! 

Individual Dream Cells made from pure natural rubber in four different firmness levels 
Reverie DreamCell™ Mattress Technology Uncomplicated Customization For Life
At Reverie, customization is much more than simply "firm" or "plush" which is why their Dream Cells come in 4 different firmness levels providing almost infinite configurations of your Dream Sleep System. Dream Cells can be configured anytime during the lifetime of the mattress. Different levels of firmness are conveniently covered to make adjustments easy from extra soft in pink, soft in blue, medium in green, and firm in yellow. 
Finally, a bed that changes as you do. 
Easy to use zipper on top of the mattress, reconfigure the Dream Cells conveniently at anytime.
Eventually changes are required to our mattress over time, The Reverie Sleep System has the ability to change as your unique needs do, simply the best mattress for you.
When predominant sleeping position changes over time from side to back or front, have a serious back or shoulder injury, life altering event like pregnancy, Our Dream Sleep System by Reverie simply changes as much as you need it to.
Unlike similar customizable natural mattresses there is no need for a comfort trial or exchange period as Dream Cells can simply be moved around for preferred firmness and comfort.
Adjust your side of the bed without affecting the quality of your sleeping partners sleep.
                                                                          Soft                                   Medium                               Firm 
Sleep Well Tonight. Live Better Tomorrow™ with Natural Materials
Reverie believes to build the best mattress you need to use the best materials. The core of a Dream Mattress is made of pure natural rubber (also known as natural latex), Latex sap from the rubber tree is inherently breathable, hypoallergenic, anti-microbial, dust-mite resistant, and consistently durable. Reverie's exclusive patented Dream Cells™ are the ideal support system offering a luxuriously comfortable sleep environment made from healthy natural raw materials. The 2" latex top layer is made from pure natural rubber (100% natural latex), The cover is constructed of natural hypoallergenic, breathable materials including Eucalyptus and Bamboo. 
Reverie Unlimited Adjustment For The Ultimate In Comfort
Every Dream Mattress is seamlessly paired with our adjustable bases from Reverie. Whether you desire simple head and foot adjustments with Zero Gravity and Anti-Snore or a base with the full complement of features including Wall Snuggler™, massage, bluetooth connectivity with your wireless devices, nearly unlimited position adjustments, and much more Reverie has the adjustable base for you adjusting to both your sleep, health, and lifestyle needs.  
Shop Now